de juist manier om met uw afgedankte IT apparatuur eigen gekozen goede doelen te ondersteunen, geen kosten, transparant, flexibel en gegarandeerd via een stichting derden gelden
Duurzaamheid is een van de belangrijkste en meest urgente onderwerpen van deze tijd. Environment Social & Governance (ESG) zijn de drie centrale factoren bij het meten van de duurzaamheid en ethische impact van een bedrijf. PlanBit bied met Goodwill IT de perfect oplossing voor u als bedrijf om met de gerealiseerde revenuen uit afgedankt IT – goede projecten te ondersteunen met het grote voordeel dat U als originele IT eigenaar bepaald wat er met deze revenuen gaat gebeuren. Natuurlijk kunnen we met uw IT scholen en welzijnsinstelling ondersteunen. Maar u kunt u ook andere eigen projecten ondersteunen – of het nu Giro 555 is – de ALS stichting of het goede doel wat aansluit bij uw CSR beleid en actuele gebeurtenis – PlanBit verzorgd met Goodwill IT dat de opbrengsten uit uw IT beheerd staan op een derden rekening en deze ten alle tijden direct aangewend kunnen worden voor het actuele doel.
Transparant & duurzaam
Met de verwerking van uw overtollige IT door het ISO gecertificeerde proces van PlanBit heeft u geen kosten wel de opbrengsten. Het hergebruik proces van Planbit is ISO 9001, 14001 en 270001 gecertificeerd.
Altijd
opbrengst
Goodwill IT heeft geen bijkomende kosten – er zijn geen beheerskosten en / of ander overhead – 100% inzicht in de opbrengst van uw IT materialen – de opbrengst is en blijft 100% eigendom van uw onderneming.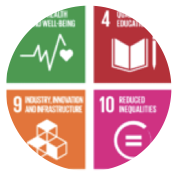 Doel met CSR aansluiting
Doen met de opbrengsten wat nu binnen het CSR programma van het bedrijf past. Niet vast zitten aan 1 mogelijke ontvanger – nu doen wat nu goed is Of het nu lokale initiatieven zijn, grote inzamelacties of specifieke goede doelen waarmee uw als bedrijf wenst te affiliëren u bepaald waar en hoe een impact te maken.
Stichting derden gelden
Per IT afhaling wordt door PlanBit een detail opbrengst rapport gepresenteerd – direct na goedkeuring worden deze gelden geboekt op derden rekening van de stichting. Jaarlijks wordt er een opgave verstrekt met inzage verstrekte gelden (welke doelen) en het tegoed.